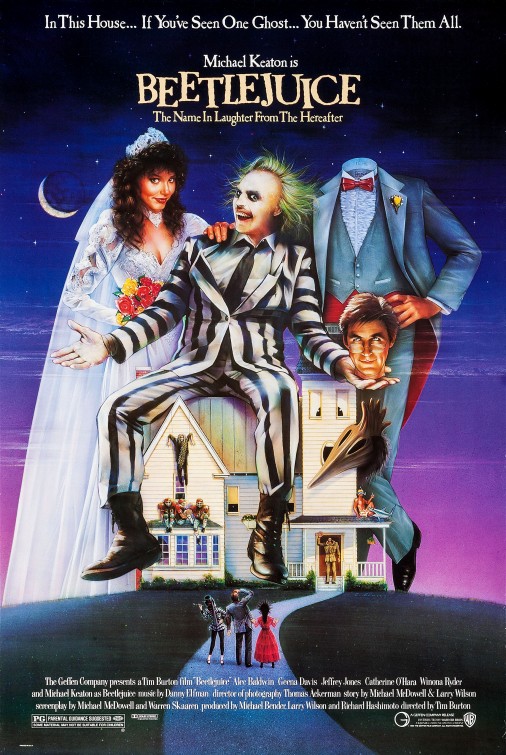 When I was about eleven years old, one of my favorite horror films was Beetle Juice. Now that I am older, its quite funny actually how things stick in your mind. Watching Beetle Juice, Mary Worth, and the guy that I shall not mention with the hook on his hand, I always thought that when you say stuff three times in the mirror that something will appear or bad will happen. Thus my story begins...

After watching a repeat of Beetle Juice tonight, I wanted to test the theory of saying something in the mirror three times will make something appear or occur. Therefore, I waited to everyone in the house was asleep including the dog. Though I was scared out of my mind, I went into the bathroom and closed the door. There was absolutely no noise, with the exception of my breathing and the night owls outside of the window. Then I did it...
I stared into the mirror with total concentration. I began to say these very words three times:
"Money!" "Money!" "Money!"
After that, I kept staring in the mirror expecting something to appear. I saw something. I had to lean in very close to see what it was. I later ran out the bathroom and slipped on a half dollar...

I guess I should have been a little specific...LOL!
Please comment and follow this blog. I appreciate all of my readers. This is my 1 year blog anniversary and I want to thank all of my loyal followers and readers. THANK YOU SO MUCH.